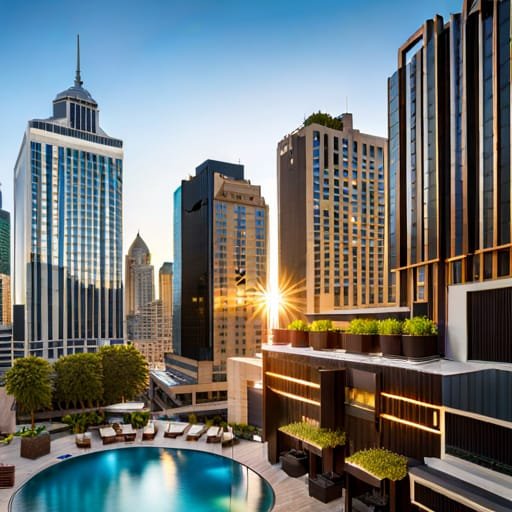 "We support you in selling or renting your hotel property."
Hotel Real Estate: sale, rent & lease
Hotel Consulting by Johannes Fritz Groebler
Our hotel consulting agency offers professional services to buyers, sellers, and investors of hotel properties. With our extensive experience in the industry and a wide network of contacts (hotel operators and investors), we provide tailored solutions for individual property needs. From hotel property valuation to support in purchase and sale negotiations, we are proud to work with leading hotel brands, real estate developers, and investors to acquire, sell, and manage properties. We provide our clients with the necessary knowledge and tools to make informed decisions and achieve their goals. As each project is unique, we offer customized solutions that meet our clients' individual requirements. Our hotel property services include:
Rental: We assist our clients in renting out their hotel properties and finding suitable tenants. We handle the entire rental process, from creating advertisements to negotiating lease agreements.
Leasing: We assist our clients in leasing out their hotel properties by identifying suitable lessees and drafting contracts. We negotiate the best terms with potential lessees and ensure that our clients' interests are protected.
Sales: We assist our clients in selling their hotel properties and negotiating the best possible price. With extensive experience in selling hotel properties, we can provide our clients with valuable advice and support.
Operator Change: We understand that the operator of a hotel has a significant impact on the performance and profitability of a property and that changing operators requires a careful and professional approach. Our experienced team works closely with our clients to ensure a smooth operator change while protecting their interests. We have a broad network of operator contacts and can help our clients identify suitable candidates. We support our clients in drafting contracts and ensure that all agreements are fair and transparent. Our services also include supporting the negotiation of contract terms to ensure that our clients receive the best possible conditions.
Investment Hotel Advice: We provide our clients with comprehensive investment advice and support them in finding profitable hotel properties. We analyze the market and help our clients find the best investment opportunities.
Hotel Portfolio Analysis: We analyze our clients' portfolios and offer recommendations for optimization and diversification. We help our clients optimize their portfolios to maximize their returns.
Hotel Management: We offer our clients comprehensive hotel management services to ensure successful management and profitability of their properties. We support our clients in personnel management, accounting, marketing, and other important aspects of hotel management.
Project Development: We offer our clients comprehensive support in planning and implementing hotel property projects. We help our clients turn their visions into reality and successfully complete their projects.
Market Analysis: We conduct comprehensive market analyses to provide our clients with the latest information and trends in the hotel property market. We help our clients make informed decisions and make successful investments.
Project Management: We support our clients in planning and executing hotel property projects and offer comprehensive project management services. We coordinate project teams, budgeting, and time estimates to ensure that projects are completed on time and within budget.
Marketing: We support our clients in marketing their hotel properties and offer comprehensive marketing and advertising services.
Business Succession: As a hotel real estate consulting agency, we understand that succession planning in the hospitality industry can be a complex matter and requires careful planning and execution to ensure our clients' interests are safeguarded and a smooth transition is ensured. We offer comprehensive support to our clients in the planning and execution of succession planning.
We place great importance on discretion, professionalism, and a strong network. We understand that the sale, lease, or rental of a hotel property can be a sensitive issue. Our agency works professionally and transparently by providing our clients with clear and detailed information. We prioritize keeping our clients informed about the progress of their affairs and take all their questions and concerns seriously.
Our extensive network and years of experience in the industry allow us to work effectively and successfully for our clients. We are constantly up to date with the latest developments in the hotel real estate market and use this knowledge to deliver the best results to our clients.
At our hotel consulting agency, our clients' interests always come first. We are committed to building a trusting and long-term relationship with our clients and strive to ensure their satisfaction.
Keywords: Hotel property rental, Hotel property leasing, Hotel property search, Hotel property purchase, Hotel property investment, Hotel property agent, Hotel property market, Hotel property industry, Hotel property consultant, Hotel property expertise, Sell hotel, Hotel property appraisal, Hotel property financing, Rent out hotel, Hotel property law, Hotel property development, Hotel property renovation, Lease out hotel, Hotel property land, Hotel property management
Hotel Consulting Services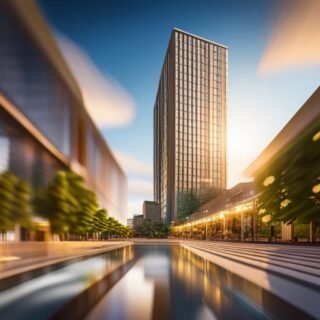 1. Profitability analysis and business plans
We review the profitability of your hotel and create business plans to ensure that your hotel is successful in the long term. We analyze all revenues and expenses, including personnel costs, direct costs, cost of goods sold, and investments, to ensure that you have a solid foundation for your hotel business.
Profitability and business plans >>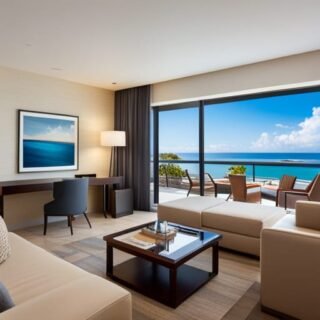 2. Hotel concept development
We help you develop a unique concept for your hotel that is tailored to the needs of your guests. From interior design to f&b concepts and special events, we support you in creating an unforgettable experience for your guests at your hotel.
Hotel Concepts >>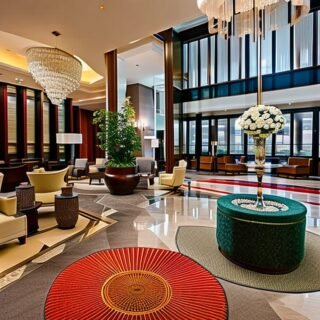 3. Strategy and Positioning
We help you to strengthen your hotel brand and positioning in the market. We analyze your competitors and develop a strategy that will help you stand out from other hotels and reach your target group.
Strategy and Positioning >>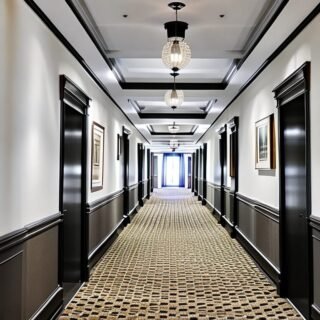 4. Management and hotel operations
We support you in optimizing operational processes in your hotel. We analyze your processes and identify opportunities to improve efficiency and profitability. We also offer training and workshops to bring your hotel's management and staff up to date.
Management and operational optimization >>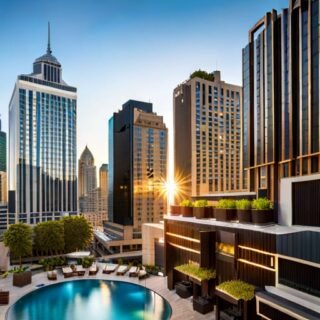 5. Hotel Real Estate sales, renting & leasing
We will help you to find suitable real estate for your hotel or support you in selling or renting your current property. We have a wide network of contacts in the real estate industry and can support you in all steps of the process.
Hotel real estate >>